We have recently introduced the supply of random lengths to support our cut tube service. We are now able to offer full lengths of up to 6 mtrs from stock.

If your company use Vendor Managed Inventory (VMI) as a means of controlling your tube stock, this is also a service we can offer. We can control and top up tube stock held at your premises only as you fall below replenishment levels and you only pay for tube as and when you use it, not when it is delivered. And if you prefer, we will invoice you on a monthly basis. Please contact us for details.



In conjunction with our sister company Wellington Engineering, we can offer machining services of your tubes, should you have specific requirements e.g. holes, slots, mitres etc.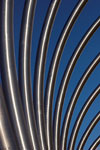 Working with our approved sub-contractor partners we can also provide polishing, roll and weld, tube manipulation, tube bending and coiling services.

If the tubes we supply your company are subsequently fitted onto Elbows, "T" pieces, KF or NW Caps or Flanges, we are happy to source these for you and supply with your order, thus enabling your purchasing team to place one order and cut down on administration costs. Please submit your requirements to us along with your tube enquiry.

If it is just cut tubes you requires, please remember we do not have a minimum order charge and we can cut any lengths long or short. Therefore, if you feel there is anything you would like us to quote on we would welcome your enquiries.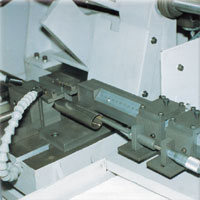 Our expertise in tube cutting was primarily formed through the experience of our tube cutting engineers with the aid of many special made jigs, fixtures and hand saws etc. We are particularly experienced in cutting thin wall tube, even when the diameter is large.



We have recently invested in a custom built machine to support our tube cutting service. The machine allows us to cut tubes from 1/8" diameter to 3" diameter with accurate lengths and squareness to within 0.010". In response to business demand, this new machine enables us to cut multiple lengths of tubes in one batch cycle instead of cutting by hand, allowing us to offer competitive pricing on volume cuts.